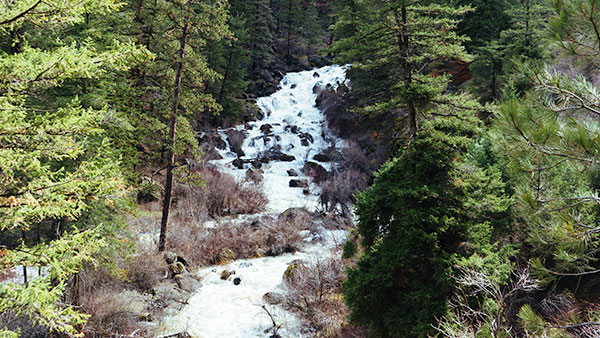 Zach Collier: Among whitewater paddlers this tributary of the John Day River is not very well known. This is probably because it's quite remote, follows a road, and rarely has enough water. When we visited there was plenty of water to paddle but we left our kayaks at home.
Since there's a road next to this river we drove along and took a few hikes. The best stop was along the 45 foot Izee Falls. As the river makes a left bend it drops over a jumble of boulders.
We didn't see another person as we enjoyed this beautiful river canyon.